The 2021 Tokyo Olympics include a great number of robotic assistants that have made the original Olympians in ancient Greece drop their laurel wreaths in shock.
From welcoming guests at hotels, shooting free throws at halftime of basketball games to retrieving hammers, shotputs, and javelins during the throwing events, robots have really taken over the 2021 Tokyo Olympic Games.
"The Tokyo 2020 Games are a unique opportunity for us to display Japanese robot technology," said Hirohisa Hirukawa, leader of the Tokyo 2020 Robot Project back in 2019, before the Games were rescheduled to 2021.
The Japanese government used these Olympic games to showcase its own cutting-edge robotics, automation, and computing achievements.
DKR is looking forward to all the automated solutions at the Olympics and below we will review the robotic solutions that Japan has shown us these days at Olympic Games and the ways in which robots shape the world:
1. Miraitowa the Mascot
Miraitowa is the official mascot of the 2021 Tokyo Olympics. Its name is based on the Japanese words 'future' (Mirai) and 'eternity' (Towa). You'll see Miraitowa at the games, but not competing with the other athletes. It will be in the form of a robot, greeting guests and athletes at the official venues. Miraitowa will simel, wave, and shae hands with athletes and audience. Cameras mounted on the robots' forehead will allow them to recognise when people are nearby and to react to them.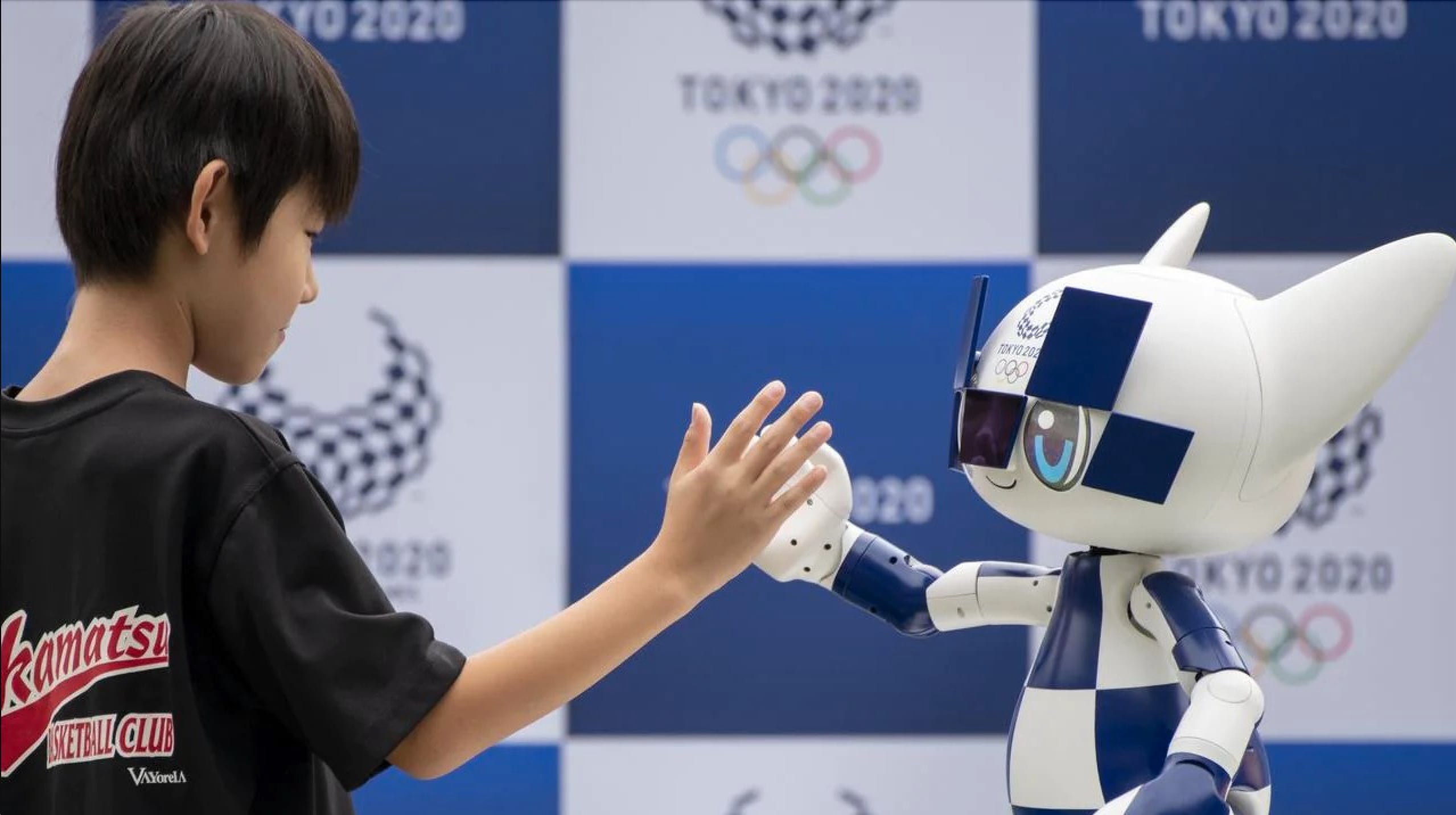 Photo by Alessandro Di Ciommo NurPhoto via Getty Images 

2. T-HR3 Humanoid Robots
Specifically, the T-HR3 robots will be able to reproduce movement from a mascot robot in a remote location in nearly real-time. In addition to providing images and sounds from the remote locations, these robot users will also be able to experience the power of movement and force-feedback, allowing them to converse with and high-five athletes and others, feeling as if they were truly physically present.
Source: www.global.toyota
3. Retired BMW Industrial Robots
Industrial robots once used in a BMW car factory have been given a new lease of life as key elements in a new work of art inspired by the Olympic and Paralympic games in Tokyo. The Constant Gardeners consists of four robot arms each weighing more than a tonne that have been repurposed to gently rake and draw in a bed of basalt and granite gravel. The installation was inspired by traditional Japanese Zen gardening.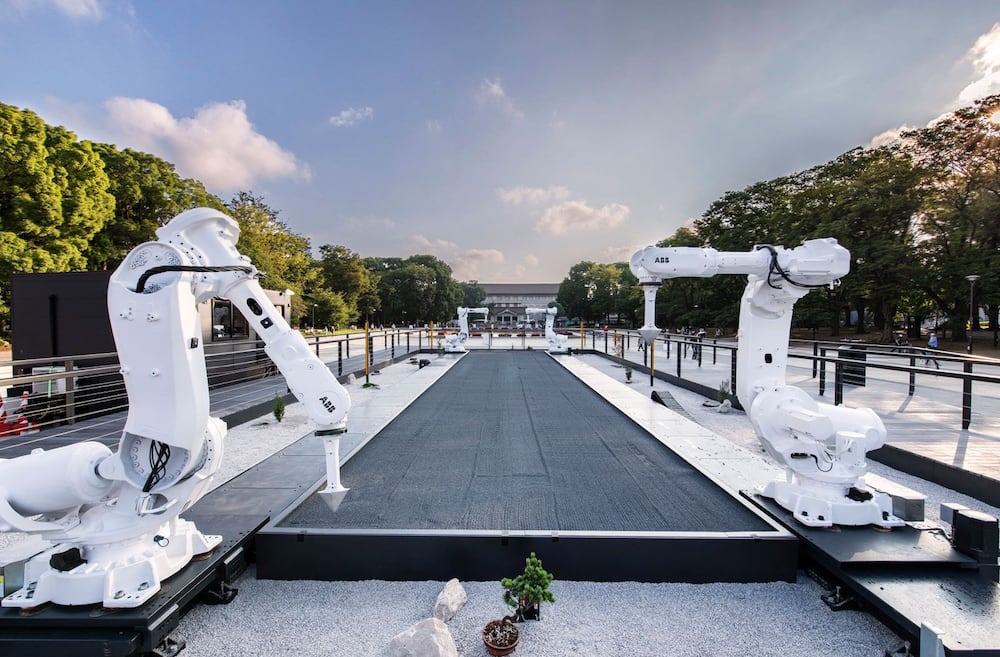 Photo by Jimmy Cohrssen
4. Toyota basketball robot
At halftime of the United States' men's basketball loss to France, a towering robot wearing a No. 95 jersey took the ball in its giant robot hands and began draining shots like peak Stephen Curry.
5. Automated bus that drives on the Tokyo Stadium pitch to deliver the match ball
Special-use robots equipped with autonomous functions as part of throwing event (i.e. javelin) operations at the Olympic Stadium. While determining the optimal route to travel, the FSR will follow operating staff on a path that avoids obstacles while retrieving and conveying throwing event items. By using the FSR, the aim is to reduce the amount of time needed to retrieve items as well as reduce the amount of staff labor for the events.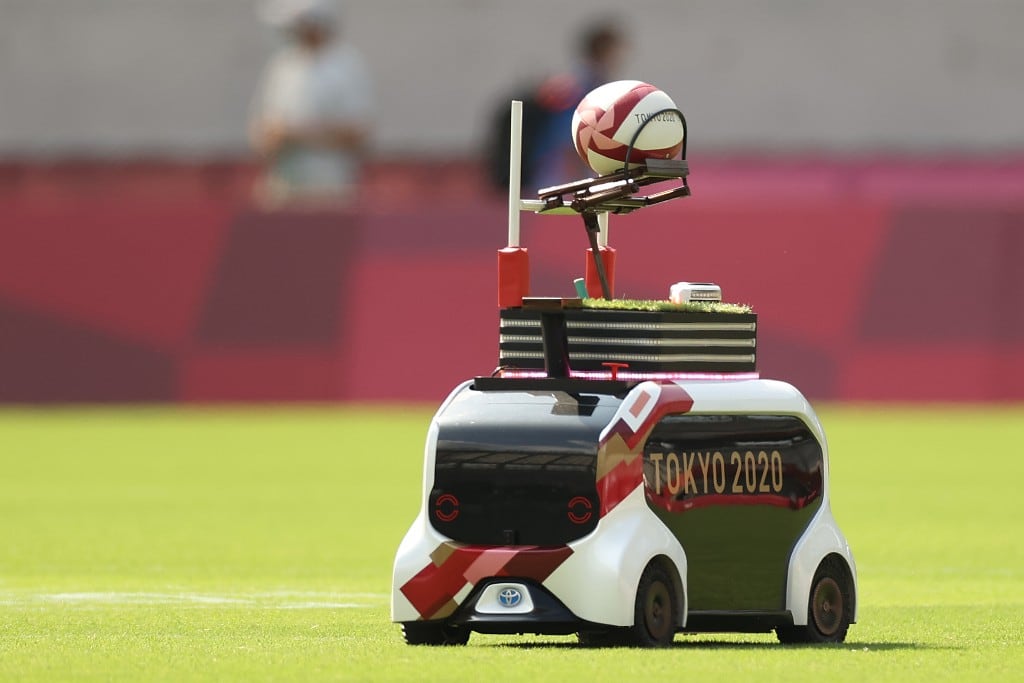 Source: www.global.toyota
6. T-TR1
T-TR1 is a virtual mobility/tele-presence robot developed by Toyota Research Institute in the United States. It is equipped with a camera atop a large, near-lifesize display. By projecting an image of a user from a remote location, the robot will help that person feel more physically present at the robot's location. With T-TR1, Toyota will give people that are physically unable to attend the events such as the Games a chance to virtually attend, with an on-screen presence capable of conversation between the two locations.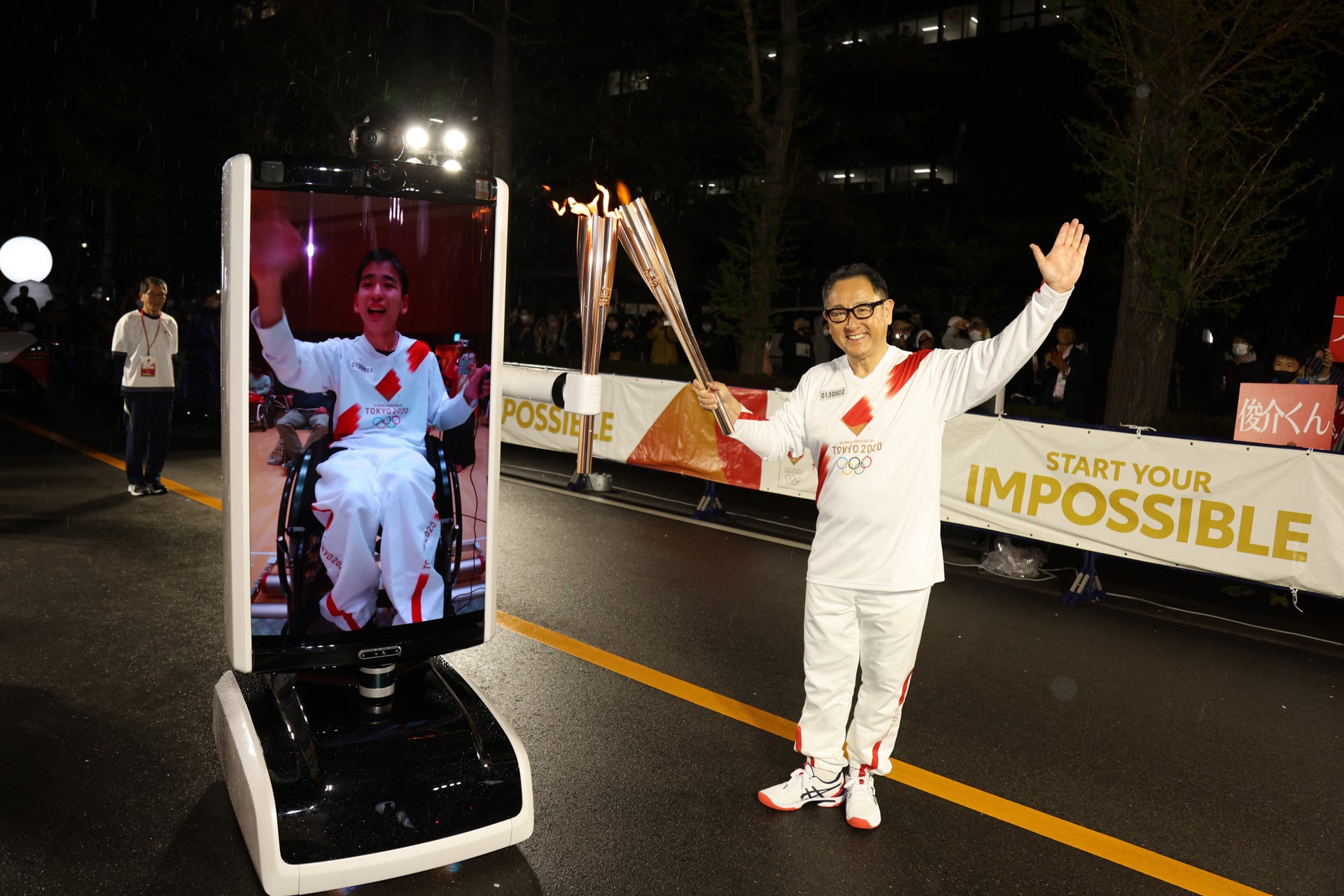 Source: www.global.toyota
Honourable mention: Intel operated 1824 drones at the Olympic openings providing the biggest light show at an Olympic event ever.
The Tokyo Olympics can be a unique example to everyone of how in simple and repetitive jobs robots can actually make it easier to organize a demanding process.