In order to additionally modernize their production facilities a local company MEGA DRVO from Bijeljina, Bosnia and Herzegovina implemented an automated solution for ECO briquettes palletizing, developed and standardized in DKR:
The implemented system, seen in the video, is one of DKR's standard products, with a cycle time of 12 seconds, or 300 stacks per hour!
An additional feature of the system is three storage locations for pallets, whereas delivery of empty and shipment of full pallets can be done manually or automatically, depending on the customer's requirements.
What is particularly important is that the identical system, with the adaptation of the gripper on the robot, can be used for palletizing pellets, rod materials, boxes, cans, bags etc, and depending on the customer's requirements, different stacking schemes for individual packages can be implemented as well.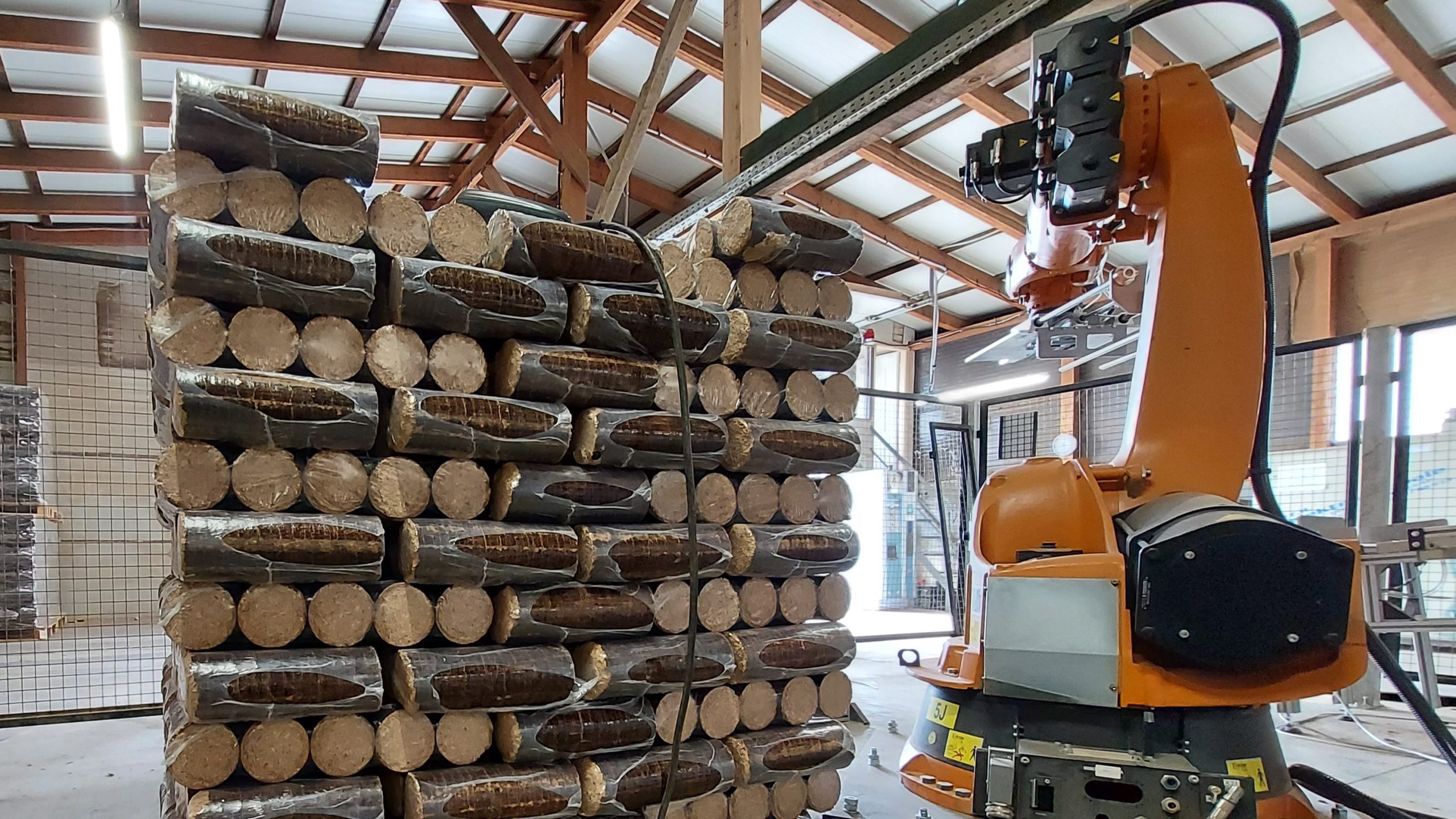 DKR offers turnkey industrial palletizing robot solutions designed for efficient operation, faster cycles that provide the ideal solution regardless of palletizing complexity.
Whether palletizing is a value-added process in your company or not, you've probably noticed the inefficiencies of manual palletizing. Waiting, unused human potential, unnecessary movement of goods and product damage are the most common waste during manual palletizing.
And whether you palletize products at the beginning or at the end of your production line, DKR has developed standardized solutions designed and built to deliver high levels of accuracy with faster cycle times.
IMPROVE YOUR PALLETIZING WITH AN INDUSTRIAL ROBOT!
For more information on how to implement such a cell, modernize production and achieve an advantage in the market, contact the German Center for Robotics – DKR.
Contact us via phone numbers: +387 35 230 321 and +387 61 724 724 or send a direct inquiry via email: info@dkr.ba