DKR Center offers a robotic system for palletizing standard bags 350x500x130 mm, weighing 25 kg. Stacking cycle time 12 seconds for one bag, stacking capacity 300 bags/h. The system has two storage places for pallets, delivery of empty pallets and dispatch of full pallets is done manually.
Elements of the complete system:
Industrial robot, control unit and robot stand
Mechanical gripper with a combined capacity of 1×25 kg
Transporter for bags with a capacity of 50 kg
Control desk
Assembly of the cell
Commissioning
Education of two candidates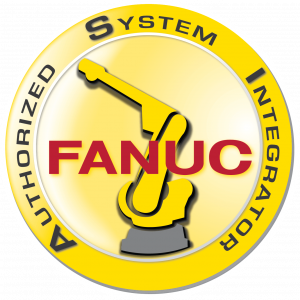 Robot
Robot type: KUKA/ABB/FANUC
Load capacity: min. 150 kg
Reach: 2800 mm
Standard protection
Power supply: 400 VAC
Cable length: 7 m
Repeatability (ISO 9283): +/- 0.05 mm
SmartPAD cable 10 m
Mechanical gripper
Mechanical gripper for bags in a combined design with a load capacity of 1×25 kg. Optionally, we offer grippers for bags with a larger capacity (2×25 kg, 3×25 kg, 1×50 kg, 2×50 kg…), but also grippers for other forms of transport units (bottles, buckets, boxes…)
System assembly and commissioning
The offer includes the installation of the system, connection and integration of all elements into one unit, and putting the system into operation.
Programming
Starting the robot and programming basic applications in agreement with the client.
Education
Training of two employees on an industrial robot. Education is held before the commissioning, with the aim of timely training for system management.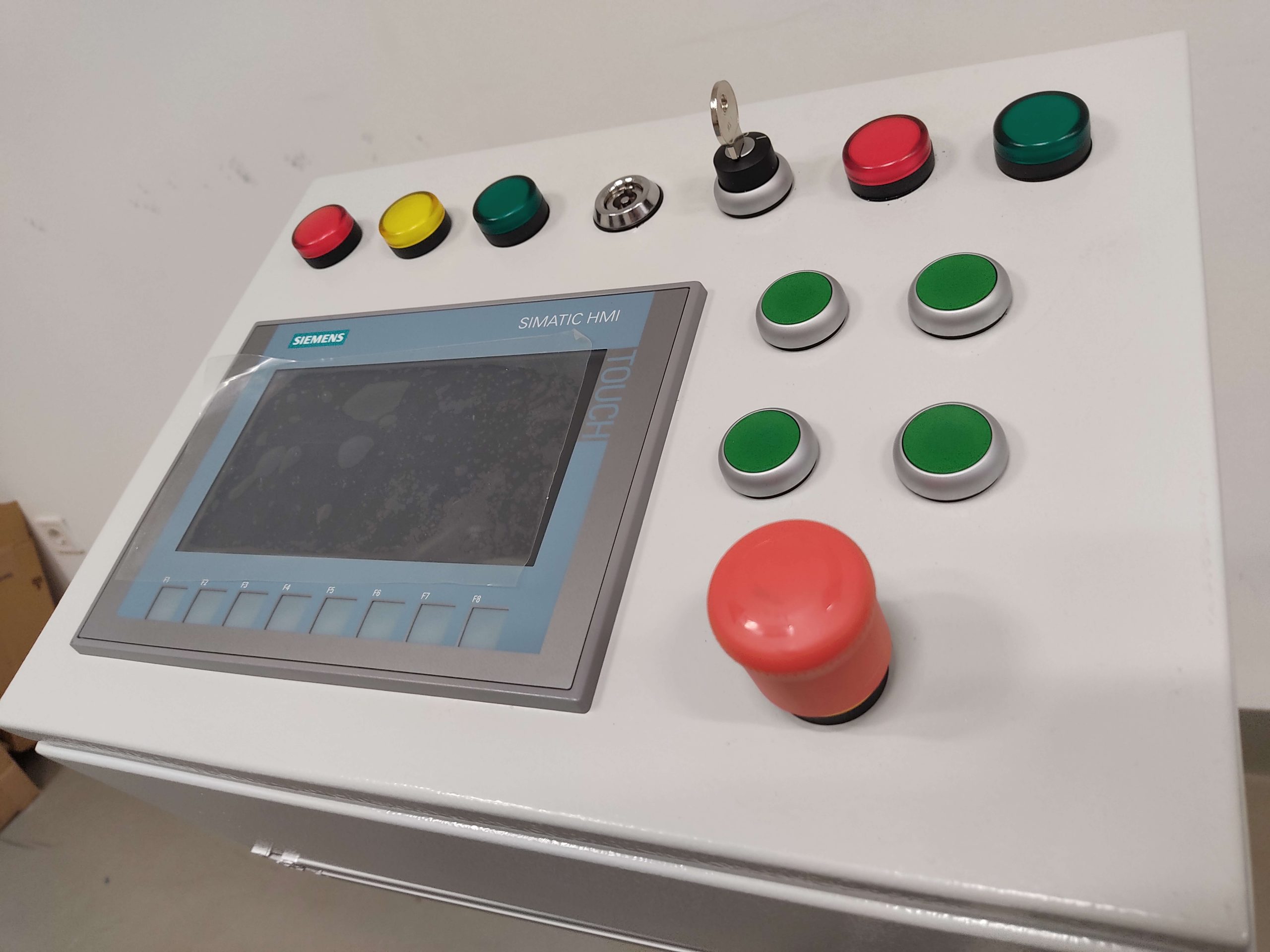 Robotic cell control system
(optional)
The creation of a physical interface through a control system based on Siemens S7-1200 programmable logic controller and HMI KTP 700. Cell management and program selection is performed by the operator through the HMI panel. As part of the control system, a control cabinet with an external control panel for starting the cycle will be delivered. (HMI and switches)
Optional extras
(According to customer requirements)
Pallet transport systems (chain or roller pallet conveyors) with integrated pallet storage,
Transport systems for the transport unit,
Dedicated mechanical grippers (bags, bottles, buckets, boxes…),
Adding a cardboard divider between each level of stacking,
Active and passive protection systems: fences, light barriers, sensors…,
A robot on a linear unit for serving several different loading positions…
DKR TEAM IS AT YOUR DISPOSAL
For more information on how to implement such a cell, modernize production and achieve an advantage in the market, contact the German Center for Robotics – DKR.
Contact us via phone number:
+387 35 230 321 i +387 61 724 724 or send an inquiry via email: info@dkr.ba