The DKR Center offers a wide range of spare parts for industrial robots, in its offer, and as part of its support to its partners and customers, it offers a response to service intervention within 24 hours, all with the aim of eliminating downtime in production.
Very often clients are reaching out to us with inquiries for servicing industrial robots in their plants, and the standard approach is that, after inspection of the defect and acceptance of the offer, the equipment is being serviced and returned it to its original functional state.
As a reliable partner to local, regional, and international customers, the DKR offers a complete service in the field of industrial robotics (consulting, designing, manufacturing, programming, installation, servicing, reprogramming, modification, and education).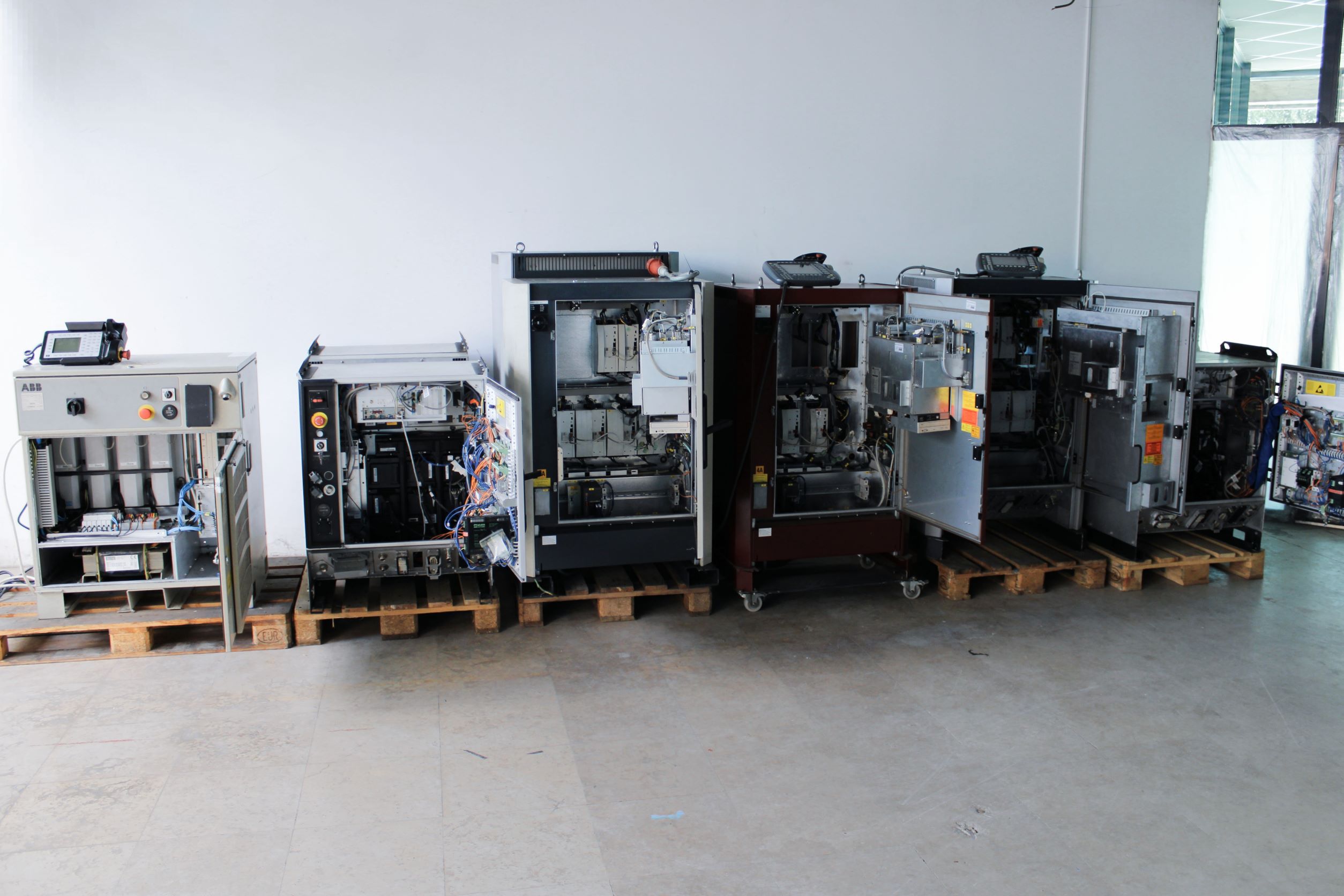 In its wide range assortment, the DKR offers also new and used KUKA/ABB and FANUC robots as well as the corresponding spare parts.
At the customer's request, equipment from other manufacturers of industrial robotics is also offered.
Our standard approach is that after defecting and acceptance of the offer, the equipment is serviced, returning it to its original functional state. To respond to this challenge as quickly and as efficiently as possible, the DKR has its own spare parts warehouse where over 700 different spare parts are stored, and we are also part of the European network of warehouses for industrial robots.
For any additional questions, consulting services or support, feel free to contact us.