DKR – German Center for Robotics implements production automation solutions with and without robots, in order to increase the accuracy, efficiency and productivity of industrial processes. Additionally, DKR provides consulting services to regional industrial companies for modernization of their production processes, in accordance with the latest trends.
In 2020, DKR has become the first and only accredited FANUC integrator in Bosnia and Herzegovina and the region, which gave us the authority to sell, service and provide hands-on trainings under the FANUC program, with the issuance of a valid FANUC-DKR certificate.
In addition to the implementation of production automation solutions, we provide educations (trainings and re-trainings) of employees of existing and emerging companies, high school students, students in general and any individual who wants to improve in the field of automation, robotics and CNC machines.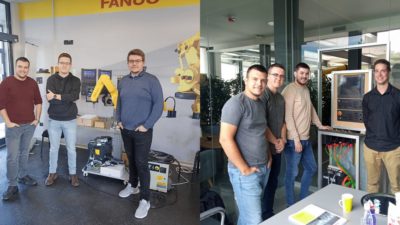 As the official representative of FANUC and the only one authorized partner for corrective and preventive maintenance of FANUC robots and machines in Bosnia and Herzegovina, we perform a continuous exchange of knowledge and new experiences with our colleagues from the region.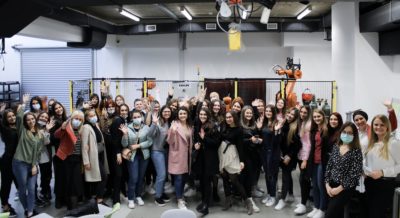 Once again we made it. Over 50 girls joined us on our 4th "Girls' Day 2021" event and proofed, that they show much more interest in STEM carreers, than we might have thought.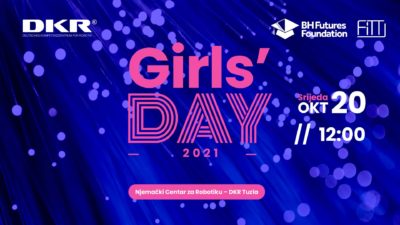 Fourth year in a row, traditionally, German Center for Robotics – DKR is openning out doors to all girls and women interested in robotics and technology!