DKR – German Center for Robotics implements production automation solutions with and without robots, in order to increase the accuracy, efficiency and productivity of industrial processes. Additionally, DKR provides consulting services to regional industrial companies for modernization of their production processes, in accordance with the latest trends.
In 2020, DKR has become the first and only accredited FANUC integrator in Bosnia and Herzegovina and the region, which gave us the authority to sell, service and provide hands-on trainings under the FANUC program, with the issuance of a valid FANUC-DKR certificate.
In addition to the implementation of production automation solutions, we provide educations (trainings and re-trainings) of employees of existing and emerging companies, high school students, students in general and any individual who wants to improve in the field of automation, robotics and CNC machines.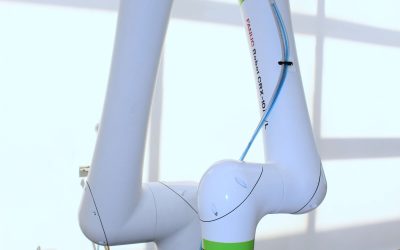 FANUC CRX-10iA/L Cobot is the latest addition to our industrial robotics lab. It's main advantages are safety, flexibility and ease of use for a wide range of applications. This robot's payload is 10 kg, while it's working reach is 1418 mm. With Fanuc renowned...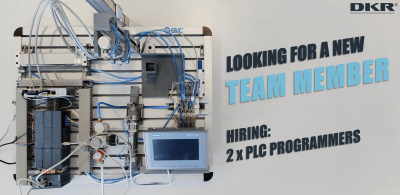 Want to be part of a fast growing engineering team, make career in international-oriented company, with modern technologies and pleasant work environment? Yes, you are in the right place! We encourage all interested parties to submit their CV, short biography, together with certificates, diplomas and other documentation proving the certain conditions from the job offer to email address info@dkr.ba subjected "Job Application".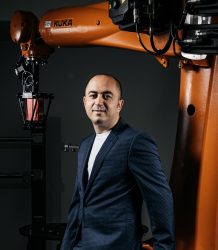 Muamer Babajic, CEO of Masterwerk GmbH from Munich and one of the founders of the German Centre for Robotics in Tuzla, talks to Monica Hofmann in an interview with the prestigious magazine "Wirtschaft" of the Munich and Oberbayern Chamber of Commerce (IHK für München und Oberbayern)  mentioning DKR, as well as personal motives for business in Germany.