DEUTSCHES KOMPETENZZENTRUM FÜR ROBOTIK
DKR – German Center for Robotics implements production automation solutions with and without robots, in order to increase the accuracy, efficiency and productivity of industrial processes. Additionally, DKR provides consulting services to regional industrial companies for modernization of their production processes, in accordance with the latest trends.
In 2020, DKR has become the first and only accredited FANUC integrator in Bosnia and Herzegovina and the region, which gave us the authority to sell, service and provide hands-on trainings under the FANUC program, with the issuance of a valid FANUC-DKR certificate.
In addition to the implementation of production automation solutions, we provide educations (trainings and re-trainings) of employees of existing and emerging companies, high school students, students in general and any individual who wants to improve in the field of automation, robotics and CNC machines.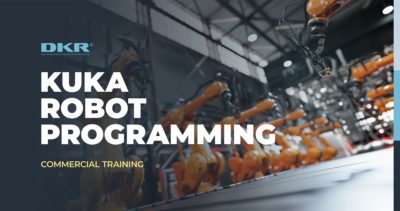 German Center for Robotics – DKR invites you to apply for commercial training in the field of programming KUKA robots of the latest generation, which will be held in the 3rd working week of the month of March this year, in DKR Center in Tuzla.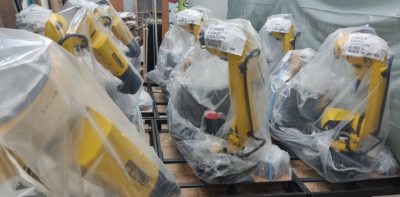 On Thursday, 28th of January 2021., seven brand new FANUC robots model M-20iD/25 arrived at the German Center for Robotics in Tuzla.
This model offers high performance in a small footprint. It is ideal for servicing machines, as well as for handling and positioning in factory environments.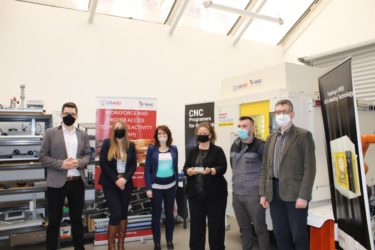 On Friday morning USAID Mission Director to BiH Nancy J. Eslick honored us with her presence. This visit is the result of an active two-year collaboration of DKR with USAID leading a complex portfolio working to spread economic prosperity of Bosnia and Herzegovina.