DEUTSCHES KOMPETENZZENTRUM FÜR ROBOTIK
DKR – German Center for Robotics implements production automation solutions with and without robots, in order to increase the accuracy, efficiency and productivity of industrial processes. Additionally, DKR provides consulting services to regional industrial companies for modernization of their production processes, in accordance with the latest trends. In 2020, DKR has become the first and only accredited FANUC integrator in Bosnia and Herzegovina and the region, which gave us the authority to sell, service and provide hands-on trainings under the FANUC program, with the issuance of a valid FANUC-DKR certificate. In addition to the implementation of production automation solutions, we provide educations (trainings and re-trainings) of employees of existing and emerging companies, high school students, students in general and any individual who wants to improve in the field of automation, robotics and CNC machines.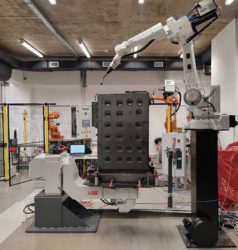 We present you another turnkey solution directly from DKR. It is a welding system designed according to the needs of the client, ready to be implemented in the already existing production process for our partner Č.J. Bihać d.o.o., Bosnia and Herzegovina.
The use of industrial robots is without a doubt unavoidable in production. Today, due to simple adaptation in repetitive and precise procedures, a large number of sectors have applied the use of industrial robots in their production lines; in food production...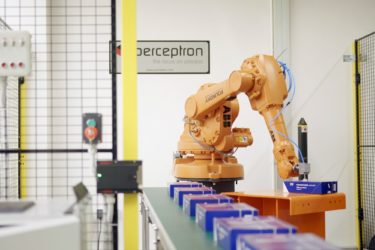 Palletizing is a perfect task for a robot. It is boring, repetitive work and isn't a good use of a person's time.